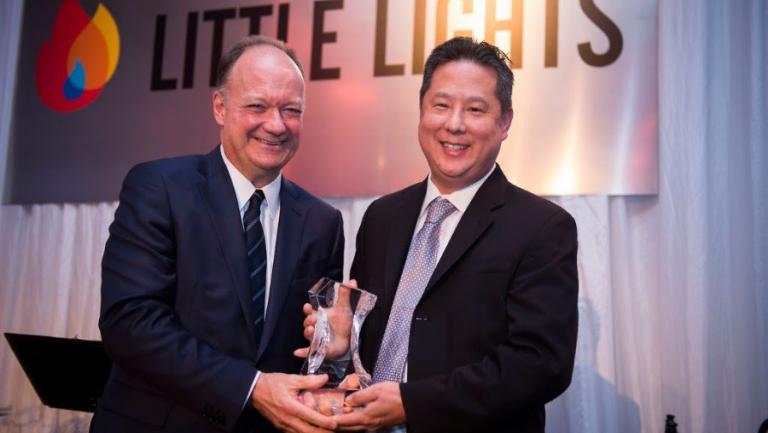 MLK Legacy of a Dream Award
Each year Georgetown University honors a local leader working to solve some of the city's most pressing challenges. Learn more about the MLK Legacy of a Dream Award.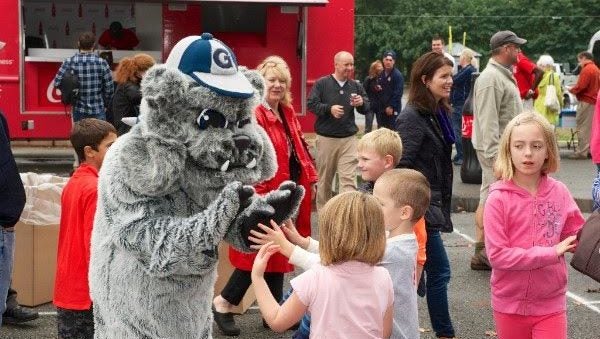 Annual Georgetown Community Day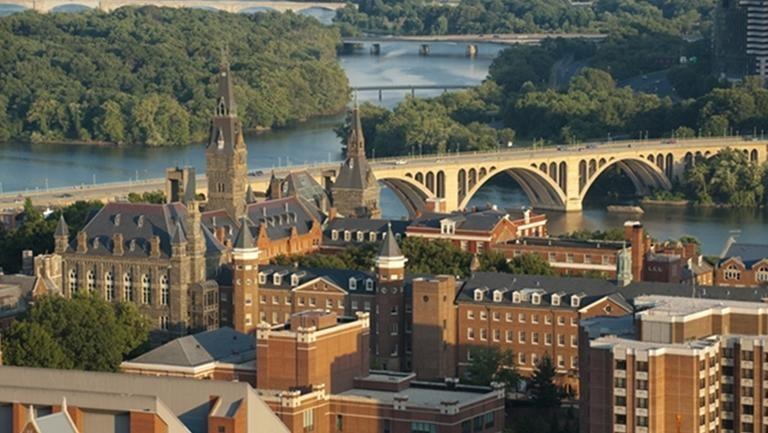 Resources for Neighbors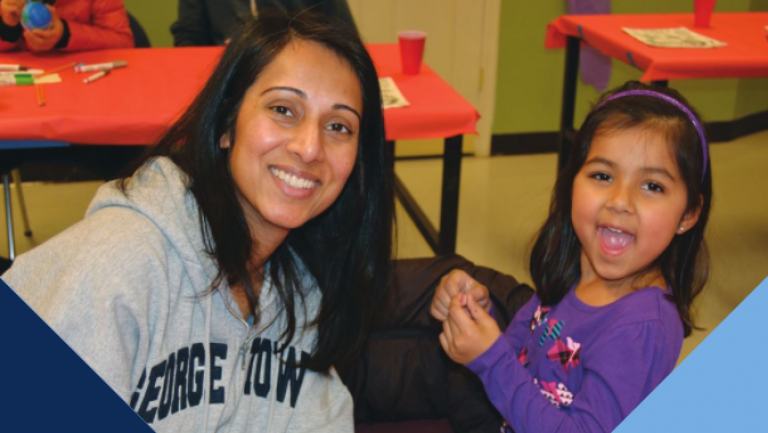 Community Partnerships
Georgetown University partners with community organizations around the District in a number of ways to respond to the needs of the city. Learn more about our Community Partnerships.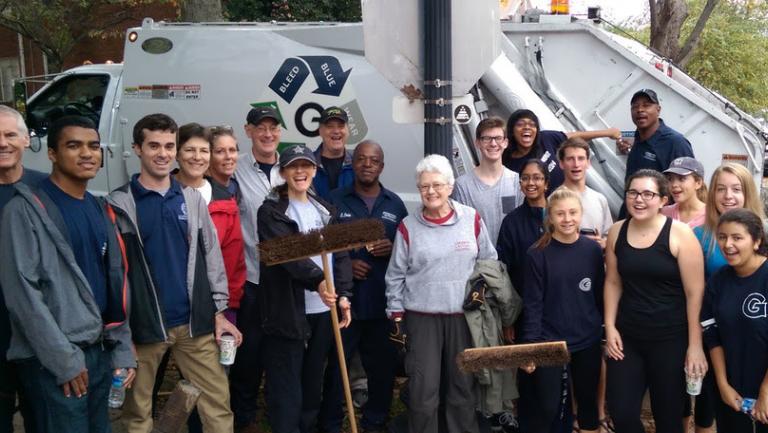 Community Engagement Report
Georgetown University has released its annual community engagement report, showcasing the university's contributions to the common good in the District.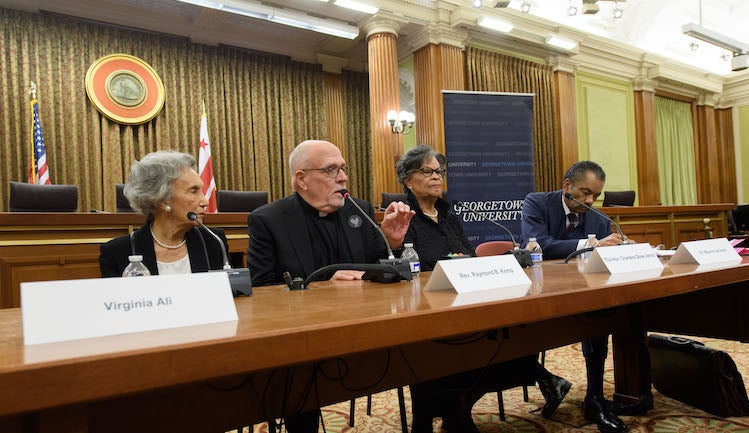 D.C. Policy Institute
Reflecting the University's commitment to the Washington, DC community, Georgetown faculty, staff, and students engage in a diverse array of research initiatives that address pressing issues in the District.
Georgetown University is the nation's oldest Catholic and Jesuit university and we have a deep history of education in the Jesuit tradition. Our commitment to the common good–to engaging productively and positively with our communities locally and globally–is at the heart of this tradition.
The Office of Community Engagement helps to fulfill Georgetown's commitment to the common good in the District of Columbia and the metropolitan region. The office supports the university's growth and economic development efforts, including master planning; facilitates and develops relationships with community organizations, local governments, and civic organizations; supports community-based research and scholarship; and strengthens the university's partnership with our neighbors.
For assistance or more information about the University's partnerships and community engagement, please reach out to the Community Engagement staff or email communityengagement@georgetown.edu.
---